The Local History Group (LHG)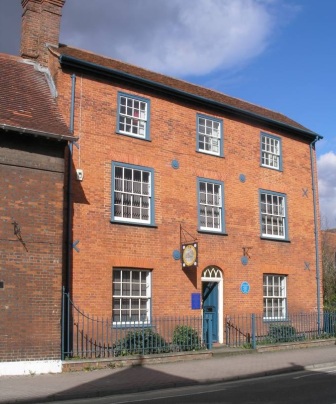 The Local History Group provides a forum and meeting point for members with a particular interest in the local history of Abingdon and its region.
Sub-groups are formed from time to time for specific purposes. One that is currently active is the Abingdon Buildings and People group, which manages the History Section of the Abingdon Town Council website: http://www.abingdon.gov.uk/partners/history.
Meetings are (usually) on the third Tuesday in the month at 7.45 pm on Zoom.
We welcome anyone with a question about Abingdon local history as we usually have a knowledgeable audience who can answer them. There is also the opportunity to share anything you have done about Abingdon or the surrounding area with those present.
Please let me know so that I can make sure we allocate you some time.
All AAAHS Members and guests are welcome.
Picture © M Brod 2013
Next Local History Group (LHG) meeting:
The next LHG meeting for 2020 will be on the following date:
Tuesday 17th November 2020 at 19.45 on Zoom, people being admitted after 19.30. Do make a note of this date.
The Local History Group had a meeting in October that went well and it was decided to have them on a monthly basis, till not. This is an informal meeting so microphones will be turned on so anyone can talk. We decided to make a theme for this one, and it is 'Resources for local history research.' It will probably stray off subject, but that is where we will start.
Zoom invitations will go out the day before. Click on the link and wait to be admitted..
Following meetings will continue throughout the year on the third Tuesday of the month on Zoom.
We usually talk informally on a range of local history subjects and are always interested in any new insight or question brought along. It is a completely informal event where little stories can be shared with others. There will be some fascinating discussions on aspects of local history which you've never even thought about.
All are welcome.
AAAHS Local History Group Convenor
Please find further details in the Current Activities - Local History Group section on this site.
Previous Local History Group Meetings
Meeting held on Tuesday 20 October 2020
Meeting held on Tuesday 18 February 2020
Meeting held on Thursday 30 May 2019
John Foreman writes: So far we have Manfred and Jessica Brod in perhaps their final attendance here. Manfred will be rounding off some of his research. To quote: "the significance of the Berkshire nabobs in the 1780s and 90s." Nabobs is an interesting word that we do not hear much nowadays https://en.oxforddictionaries.com/definition/nabob. Also the intriguing "the connection between a couple of political meetings at the Abingdon Guildhall in 1780 and the future sex-life of the future George IV"!
Jessica Brod will introduce a short film made by Michael Harrison about the development of the Abingdon shopping precinct starting in the 1960s. She also has two short presentations, one about an annotated Abingdon map and the other about whitebait.
I have some old slides to show and possibly some film if I can get it sorted in time.
David Clark will be doing a presentation on an old map of the Caldecott estate dating from before the house was built. Some of us have seen the map at the museum and it is very interesting.
As you have seen we have a lot to talk about but more is always welcome. Do come and bring your curiosity!
Meeting held on Tuesday 19th February 2019.
John Foreman writes: We have two confirmed presenters: Roger Thomas will be talking about 'Aspects of the early topography of Abingdon' I believe this will be about what Abingdon looked like in the late Saxon period, but I might be wrong. We also have Manfred Brod talking about 'Abingdon politics from the 18C.' We have learnt from his previous presentations around this subject a little of the bribery and shady dealings that have laid the foundation for politics today.
I do hope we have more to talk about and that is down to you bringing along anything you have been working on or just want to know more about.
Meeting held on Tuesday 30th October 2018.
Manfred Brod talked about the Abingdon food riots of the 18th century, which were quite lively. Jackie Smith spoke about 'Daughters of the Empire' and the Norman (family) and Sandys connections. John Foreman asked why the Farringdon Road is where it is and not on the route we would go today. This evoked many ingenious theories. Bob Frampton talked entertainingly on the history of the Abingdon Fair, fairs in general and the influence of technology on their development.