The Local History Group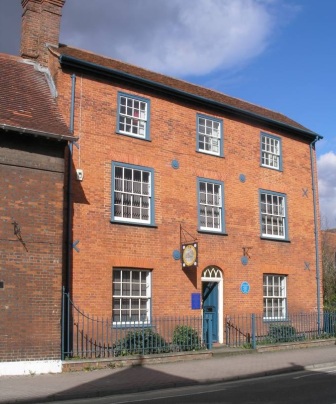 The Local History Group provides a forum and meeting point for members with a particular interest in the local history of Abingdon and its region.
There are three meetings during the year, starting in February, with subsequent meetings in May, and October. At each meeting, one or two members give short presentations on their current research, which are discussed. Tea and coffee are provided, and there is usually ample opportunity for socialising and informal talk on historical subjects.
There are also sub-groups which form from time to time for specific purposes. One that is currently active is the Abingdon Buildings and People group, which manages the Abingdon historical website, http://www.abingdon.gov.uk/partners/history.
Meetings are on Tuesday evenings, 7.45 pm, in the Pendarvis room at 35 Ock Street OX14 5AG.
We welcome anyone with a question about Abingdon local history as we usually have a knowledgeable audience who can answer them. There is also the opportunity to share anything you have done about Abingdon or the surrounding area with those present.
Please let me know so that I can make sure we allocate you some time.
All AAAHS Members and guests are welcome.
Picture © M Brod 2013
Next Local History Group meeting:
The next meeting will be on Tuesday October 30th 2018 starting at 7.45pm in the Pendarvis Room at 35 Ock Street, Abingdon OX14 5AG.
For security reasons the front door is kept locked, so ring the bell and you will be let in.
Manfred Brod will be talking about the Abingdon food riots of the 18th century. Jackie Smith says she will bring something and I will be asking why the Farringdon Road is where it is and not on the route we would go today. If you have a view or idea about this, or anything else, do come along. Do come if you are able.
For more information contact John Foreman, at local@aaahs.org.uk
AAAHS Local History Group Convenor