Meetings Programme 2016-17
Welcome to our meetings page. You can see that our year runs from September through till June.
All presentations (apart from the Local History Group) are usually held at the Northcourt Centre, Northcourt Rd. Abingdon, Oxfordshire OX14 1NS.
at 7.45 pm. [See the image on the right and
MAP ]
Attendance for Members is free and visitors are welcome (suggested donation: £3.00). If you are interested in joining the society, please speak to any comittee member who will be identified by their badge.
There is on-site parking and dedicated disabled spaces. Refreshments are available on most evenings.
Please check this page for changes and updates.
Thursday 15 September 2016
The meeting will start with the AGM.This will be followed by the talk:

Bob Evans: Tales from God's Acre. Some Sunningwell Lives

These days it's become much easier to piece together information about some of the people buried in country churchyards. This talk introduces a number of Sunningwell folk, whose forgotten careers turn out to be diverting and instructive, as well as often surprising. They provide insight into both the typical activities of villagers in times past, and the linkage between local and national events.
Image: Sunningwell church and pond, 1907
Bob was Regius Professor of History at Oxford until his retirement, and specialised in the post-medieval history of east-central Europe. He has now added to this a current interest in the past of Abingdon and its area, especially the village of Sunningwell.
Thursday 20th October 2016
Air Vice Marshall Peter Dye: Above The Dreaming Spires 'Oxfordshire's Great War Aviation Story
The lecture will describe the role played by what is now Oxfordshire in the development of military aviation from 1912 until the end of the First World War. It will focus on places and people, discussing the impact of aviation on individuals and on the county. It will draw on the exhibition unveiled at the Soldiers of Oxfordshire Museum in 2015, as well as supporting material that could not be included for reasons of space.
Dr Peter Dye served in the Royal Air Force for 35 years, retiring as an air vice-marshal. He graduated in aeronautical engineering from Imperial College and served in a variety of engineering, training and staff appointments. He was Director General of the RAF Museum for six years until retiring to write and research on military aviation. 'The Bridge to Airpower', on aviation logistics in the First World War, was published in 2015 by the Naval Institute Press. He is currently writing the biography of Sir Robert Brooke-Popham (due to be published next year), soldier, pioneer airman, Governor of Kenya and CinC Far East when the Japanese attacked Malaya in December 1941.
Thursday 17th November 2016
Judy Dewey: 'Wallingford - the impact of the Civil War'
Wallingford was a royalist stronghold throughout the main period of the Civil War from 1642-46, acting as a southern bulwark to the king's court at Oxford. It was also the last stand for the royalists, enduring a final siege of 12 weeks in 1646 when almost all other places had surrendered. The talk will consider Wallingford's role in the war, but will also look at the more personal aspects of life at the time for the inhabitants and the repercussions that followed.
Judy Dewey is a local historian who has studied Wallingford's history for many years. She has written and published numerous local history books and some academic papers, which have included work on the Civil War period. She and her late husband were the founding Secretary and Chairman of The Wallingford Historical and Archaeological Society and were instrumental in setting up Wallingford Museum. This has been run entirely by volunteers since it began in 1981 and is now a Charitable Company. Judy is one of its Directors and its Hon. Curator.
Thursday 15th December 2016
Lynda Warren: 'Dicken's of a Christmas'
This presentation is about Charles Dickens, his life, his work but mostly his contribution to the Victorian Christmas. It includes Victorian traditions behind decorating the house, the custom of singing carols and sending Christmas cards, and some interesting and unusual recipes. Do come and find out how the Christmas we know became how it is.
Lynda Warren has had a varied career that started back-stage at the Wyvern Theatre, Swindon. She has continued working in show business that has including scouting for props, locations and even animals for film and television productions.
Professor Nick Barton: 'Gatehampton Farm and the Thames Valley at the end of the last ice age'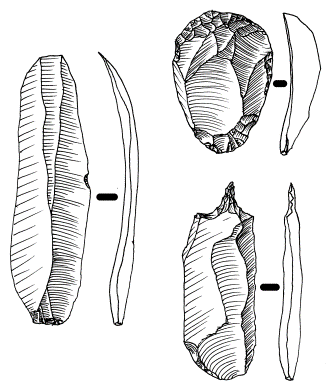 Gatehampton Farm, Goring is a Late glacial Long Blade site discovered in the late 1980s as part of a pipeline construction. It contains large well-made flint blades (some up to 20cm long) and lies on the banks of the Thames. Since then many more sites of this type have come to light but their purpose remains enigmatic. Why produce large blades, what was their function and why are these sites close to river margins? These are some of the things that will be explored in this talk covering the period of the late last Ice Age around 10,000 years ago.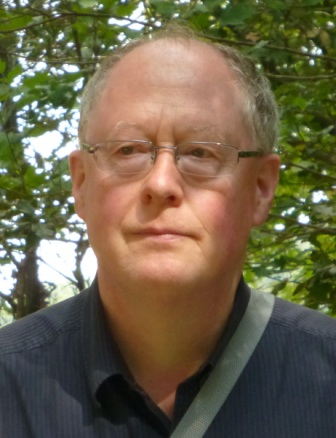 Nick Barton teaches Palaeolithic Archaeology at Oxford University. He has worked extensively on the British Upper Palaeolithic and Mesolithic, and is the author of several monographs and books on these subjects, including a popular book on Ice Age Britain (Batsford).
Old images of Abingdon.
Abingdon has always been regarded as a picturesque town, and the many images of it testify to this. This evening's presentation is a departure from our usual format. It will be done by a number of people who have chosen a particular image that they will talk about. The presenters are at present: Jackie Smith, Manfred Brod, Francesca Zawadzci, Bob Frampton, Elizabeth Drury, Hubert Zawadzci and John Foreman. Each was requested to choose an image of Abingdon and talk about it. I am sure this will lead to a number of different approaches, but I am sure that this will stimulate you to look at the familiar with fresh interest.
Image: The Tower of St Helen's Church, Abingdon
The dates for the remaining 2016-2017 meetings are as follows. Some lecture titles are provisional. Further details will be added when finalised.
Ken Welsh: Prehistoric, Roman and Saxon Discoveries at Bridge Farm, Sutton Courtenay
During the 10 years from 2006 to 2016, Oxford Archaeology carried out excavations in advance of gravel extraction at Bridge Farm, Sutton Courtenay. The work was undertaken on behalf of Hanson Aggregates, the quarry operator. The excavations revealed archaeological remains of many periods: the earliest human activity was represented by a few Upper Palaeolithic and early Mesolithic flints. Activity of Neolithic and early Bronze Age date included pits, a possible Neolithic posthole structure and a barrow burial of the Beaker period. In the middle Bronze Age elements of field boundaries and enclosures were located and an unusual partial cremation burial was also found. Subsequent late Bronze Age and Iron Age activity was scattered and generally at a low level. During the Roman period, a settlement complex was established in the northern part of the site along with a series of enclosures and a cemetery to the south. Evidence of early Saxon occupation was found close to both areas of Roman activity but especially to the south where a series of sunken-featured buildings was excavated. Of particular interest was evidence, rarely found, of contemporary metalworking. During the medieval and post-medieval, the site was largely agricultural in character, although some small-scale gravel extraction may have occurred.
Image: Saxon shed
Ken Welsh is the Regional Manager for Oxford Archaeology South and was Project Manager for the Bridge Farm project between 2010 and 2016. He has a particular interest in the archaeology of the upper and middle Thames Valley having excavated sites from Gloucestershire in the west to Heathrow in the east.
Please note the different location and start time for the following lecture.
20th April 2017 The Lambrick Lecture (Jointly hosted with The Friends of Abingdon)
This event is held in the famous Unicorn Theatre, Checker Walk, Abingdon OX14 3JB

http://www.abingdonabbey-unicorntheatre.org.uk/findus.html

It starts at 7.30 pm and finishes at approximately 9.30.
Afterwards there will be light refreshments and a chance to visit the Long Gallery and other parts of the Buildings, as well as the Abingdon and Abbey Timelines.
David Clark: The Long Gallery at Abingdon Abbey in context of communal living in the middle ages
David Clark became an architectural historian following a career with the UK Atomic Energy Authority. He specialises in vernacular buildings, and ran a certificate course on the subject at Oxford University's Department for Continuing Education. He has published on medieval shops, timber framing in Berkshire (for the revised Buildings of England volume) and co-wrote Burford: buildings and people in a Cotswold town, for the England's Past for Everyone project. He is a Fellow of the Society of Antiquaries of London.
Unfortunately there is no parking at the Abbey Buildings, although drop-off and pick-up is possible. Parking is available in both the nearby Abbey Close and the Cattle Market car parks. There is limited space for wheelchairs in the theatre: please contact the Curator on 01235 525339 if you would like a space to be reserved for you, or have other questions about accessibility. Sadly, access to the refreshment area and the Long Gallery is only possible by stairs. Attendance for members of either AAAHS or the Friends of Abingdon is free and visitors are welcome (suggested donation: £3.00).
The Lambrick Lecture is sponsored by George Lambrick in memory of his mother, Gabrielle Lambrick.. George is an archaeologist and member of our society.
Mrs Gabrielle Lambrick was a highly respected medieval historian who died in 1968. She did a lot of work on Abingdon Abbey. Most notably, she and C F Slade edited Two Cartularies of Abingdon Abbey, published in two volumes by the Oxford Historical Society in 1990-2. These are collections of legal and internal documents of the abbey. She contributed to a set of papers on 'The Early History of Abingdon, Berkshire, and its Abbey' in the journal Medieval History, Vol XII, 1968. She wrote a booklet for the Friends of Abingdon in 1966 on 'Business affairs at Abingdon Abbey in medieval times' describing the obedientary system and numerous other papers in the academic journals.
Phil Neale: Lawrence of Arabia as a young archaeologist and what recent archaeology has shown us about his war exploits.

Not only was Lawrence an accomplished archaeologist from an early age but his experiences in the Middle East as an archaeologist enabled him to perform a key role in the region, at the outbreak of the First World War. Recent archaeology has uncovered remarkable evidence of his exploits in the Arab Revolt. From the age of eight Lawrence was brought up in Oxford, attending the High School and then Jesus College, so he was almost a local boy.
Lawrence in Arab costume and a less familiar image of him when he was a young man doing archaeological work
Philip Neale is currently chairman of the T E Lawrence Society and has been involved with the Society since 2004. The Society has members all over the world and aims to advance the education of the public in the life and works of T. E. Lawrence and to promote research into his life.
Philip has had a fascination with Lawrence and the First World War, since he was at school, and this led him to the Society and encouraged travel throughout the Middle East. He is a pharmacist by profession and currently works in a Medicines Regulatory role.
15th June 2017
This evening used to be called the Members' Evening, but feedback told us that the title confused some as they thought it was just for members. We always encourage visitors as we hope they will enjoy their time with us and become members. What the old title meant was that it was an evening when members could come and talk, in a small way, about a project of their own rather than it being a more formal talk by a brought in speaker. Hence the new title and explanation. Now we have that sorted out we all now know this evening relies on the membership to fill the evening with about four or five short talks. At the moment we have three presentations: a rare Roman seal that was found in an Abingdon garden; the Viney business and family; and a biography of John Creamer Clarke, the Abingdon clothing manufacturer. We need at least one more presentation to add to this list. Please come foreword with anything you have done, even if not finished, that you can share with us.
Do contact me, John Foreman, at local@aaahs.org.uk
21st September 2017
AGM. Lecture to be announced