The Abingdon Area Archaeological and Historical Society
The AAAHS was founded in 1968, and since then it has been the principal meeting point for all who have an interest in the past of Abingdon and its region.
The society organises monthly lectures by acknowledged authorities on topics related to history and archaeology and to those of Abingdon in particular. There is also, during each summer, a programme of visits to sites of particular significance. Members are encouraged to write for the Society's bi-annual newsletter, which is published on the website.
The society encourages its members to pursue their own research interests, either independently or within its special interest groups, and supports these financially so far as its means allow. Its archaeological group, the longest established, has carried out numerous excavations in and about Abingdon; many of these have been published while others are currently being prepared for publication. The local history group was established in 2000 and since then has taken a number of initiatives, notably including the Ock Street Heritage project of 2006-8 and the 'Abingdon Buildings and People' history website . The society provides guides and lecturers, and cooperates with other local organisations on projects of civic importance.
If you want to join the AAAHS, there's a membership form on this website, or you can contact any of the committee members.
Visitors are very welcome to attend meetings at a cost of £3.
You can also follow us on Twitter - click to go there.
Next Talk:
Thursday 18th January 2018 at 7.45pm
Hubert Zawadzki: The Land of the White Eagle: the Story of Poland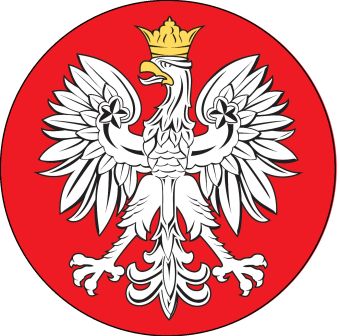 The talk will provide a historical background to the largest of the recent accession states to the European Union. Since 2004 Britain has become the home of a large Polish community which is currently estimated as exceeding 800,000 people, and Polish is currently the second most widely spoken language in the country. It is hoped that the talk will help in a better understanding of who the Poles are and what factors have shaped their national identity, such as geography and frontiers, language and religion, Poland's multi-ethnic past and political traditions, foreign domination in the 19th century, and the impact of war and totalitarian rule in the 20th century, ending with some reflections on events since 1989. [Image shows the Polish Eagle]
Dr. Hubert Zawadzki read Modern History at Keble College, Oxford, before obtaining a doctorate at Wolfson College, Oxford where he was also subsequently a Junior Research Fellow. He taught history at Abingdon School for thirty years while continuing with his academic interests in Poland and Eastern Europe. He is the author of A Man of Honour: Adam Czartoryski as a Statesman of Russia and Poland, 1795-1831 (Oxford, 1993), and co-author (with Jerzy Lukowski) of A Concise History of Poland (Cambridge, 1st edn. 2001; 2nd edn. 2006). He is currently preparing his mother's memoirs for publication.
Next Local History Group meeting:
These meetings are usually held on a Tuesday at 35 Ock Street, Abingdon, starting at 7.45 in the Pendarvis Room.
The next meeting will be held in February 2018.
We do encourage anyone who has done some research into Abingdon's past to come and show what they have done, or even if you have a question or mystery to clear up. The other people at the meeting usually have a good understanding of Abingdon's past and even if they do not know the answer, will point you in the correct direction. We love finding out more.
Do come if you are able,
John Foreman
AAAHS Local History Group convenor. Contact me, John Foreman, at local@aaahs.org.uk
Please find details in the Current Activities - Local History section on this site.